Bookings are Preferred
We are aware that our students travel from all over Sydney and the regions, so to ensure that no-one travels and is turned away we have introduced an online booking and payment system. Bookings for each class are essential to guarantee a place in the class.
To ensure greater social distancing and space for students to practice there will be a maximum of 18 students in a class.  'Drop-ins' will be allowed, however preference will be given to those who have booked if the maximum class numbers are reached.
Please visit the Class Bookings page to register for a class.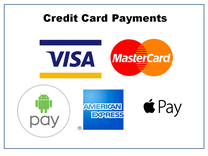 Yoga classes are held each week on:
Saturday 9.15am
Sunday 6.00pm
Wednesday 6.30pm
A class booking will need to be completed for each class that you participate in. 
WHAT TO BRING TO A CLASS
A yoga mat - we will also have a few mats available if you cannot bring one of your own. (We also sell yoga mats for $25.00).
A towel (a large bath towel will do)
An empty stomach (try not to eat a big meal for at least 2 hours prior to class)
An open mind prepared to experience new things.
There are no showers available at the studio.