Classes cancelled until further notice.
As the COVID-19 situation continues to change rapidly we must adjust our approach to protect the health and wellbeing of our community.
We have decided that it is in the best interest of everyone at this time to cancel our classes effective immediately and until further notice. We will continue to follow the evolution of the epidemic, the recommendations of public health officials, and the government's guidance.
We know that this is the right decision to protect the wellbeing of our students and our teachers, but we will certainly miss you all as we move forward through these uncertain times. Thanks to all of you who have supported us over the last 15 years. We hope that we will be able to resume our classes again soon. Until then please be safe and follow the recommendations to reduce your risk of infection.
Our words last week are just as important for today and coming days:
The true benefit of yoga is not what you do in the studio but how you apply your practice to your daily life…your ability to remain a steady force in a turbulent world. The world is turbulent at the moment, that's for sure, but our practice can help us stay calm and grounded.
Please, stay calm, stay grounded and look out for each other. It is the communities that react with love and compassion that will weather this storm better than those who act out of fear and panic.
Keep an eye out for additional emails from us and check the website for updates. If you have questions, please don't hesitate to contact us at info@nakedyogasydney.com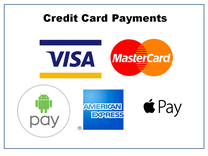 Yoga classes are held each week on:
Wednesday 7.30pm
Saturday 9.15am
Sunday at 6pm
No bookings are necessary for the class - just turn up.
Each class is 90 minutes 
Saturday Brunch - On the last Saturday of the month we have a social brunch at  nearby café following the class. All welcome.
All classes are "drop-in", so just turn up to the class.
If you would more information on the classes, email us at info@nakedyogasydney.com
or sms Steve on 0407 281 433
WHAT TO BRING TO A CLASS
A yoga mat - we will also have a few mats available if you cannot bring one of your own. (We also sell yoga mats for $25.00).
A towel (a large bath towel will do)
An empty stomach (try not to eat a big meal for at least 2 hours prior to class)
An open mind prepared to experience new things.
There are no showers available at the studio.