Change of Venue
Our regular studio at St. Peters will be unavailable from Monday 10th until Tuesday 18th May so we will move the classes to the Yanada Sydney Studio in Wattle Street, Ultimo for the following classes only:
Wednesday 12 May at 7.00pm (with Steve)
Saturday 15 May at 9.15am (with Danny)
Sunday 16 May at 6.00pm (with Steve)
All other classes in May will be held at the regular St Peters Studio:
Studio 23, Level 1, 31 Princes Highway, St Peters
The Ultimo Studio is smaller than our regular studio so numbers will be capped at 18 for each class. To ensure a place in the class please go to the Class Bookings page to register for a class.
Book Ahead or 'Drop-In'
We are aware that our students travel from all over Sydney and the regions, so to ensure that no-one travels and is turned away we have introduced an online booking and payment system. Bookings for each class are essential to guarantee a place in the class.
We strongly recommend booking ahead but 'Drop-ins' without a booking are allowed but preference will be given to those with a booking if maximum class numbers are reached.
Please visit the Class Bookings page to register for a class.
* Classes on Wednesday 12th, Saturday 15th and Sunday 16th May will be held at the Wattle Street, Ultimo.
For location and details click here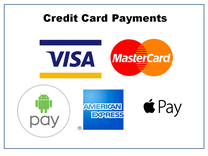 Yoga classes are held each week on:
Saturday 9.15am
Sunday 6.00pm
Wednesday 7.00pm
A class booking will need to be completed for each class that you participate in. 
WHAT TO BRING TO A CLASS
A yoga mat - we will also have a few mats available if you cannot bring one of your own. (We also sell yoga mats for $25.00).
A towel (a large bath towel will do)
An empty stomach (try not to eat a big meal for at least 2 hours prior to class)
An open mind prepared to experience new things.
There are no showers available at the studio.